Last Friday, January 20, was the end of my 6 year and 8 month career at TPR.
I complained about it a lot, and am still flabbergasted that I stayed as long as I did...although when you have a steady paycheck, benefits, and good friends there, time tends to get away from you.
My job there was always a "day job" to me while I pursued acting, and whenever I compared other actor-friends' day jobs to mine, my position always seemed pretty sweet. And, in retrospect, it was. However, if the education/publishing industry were my career, then this had tons to be improved upon.
Regardless, I left on Friday feeling good about myself, the legacy I left there, and--most importantly--the friendships that I am taking with me. I have learned so much about myself, other people, and the world in general from these people, and I would do it all again just for that.
I love you guys very much. I really hope you know that.
Ugh, now I'm getting weepy again.
Here are a few photos from the minutes before leaving my job at TPR and from the drink "do" afterwards.
Damaris, Me, Clayton
at my former cubicle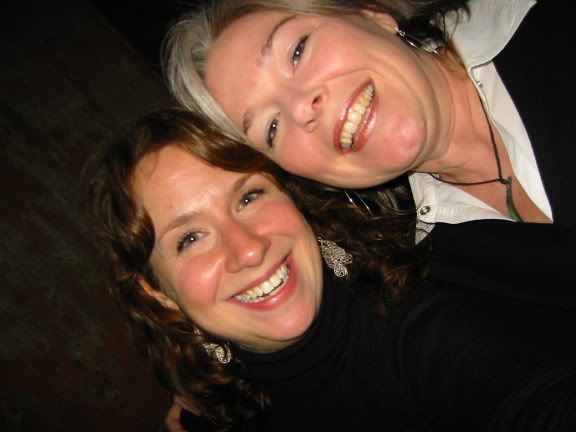 Me and Tracey


to whom I will forever be indebted for all her help with my upcoming kiwi adventure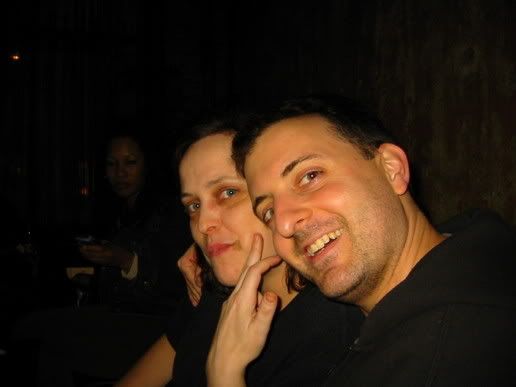 The Blaus:
Greta and Jim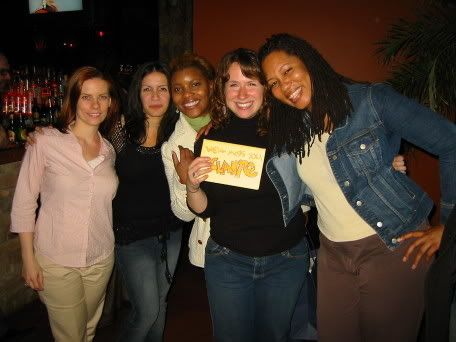 the ladies:
Kim C., Damaris, Donna, Me, Kim H.

(and my lovely going-away card and gift)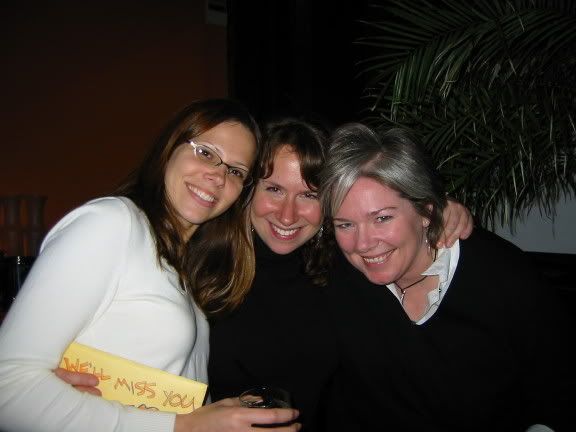 Heather, Me, Tracey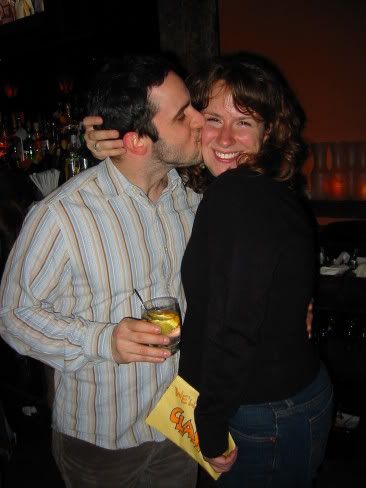 Mike & Me